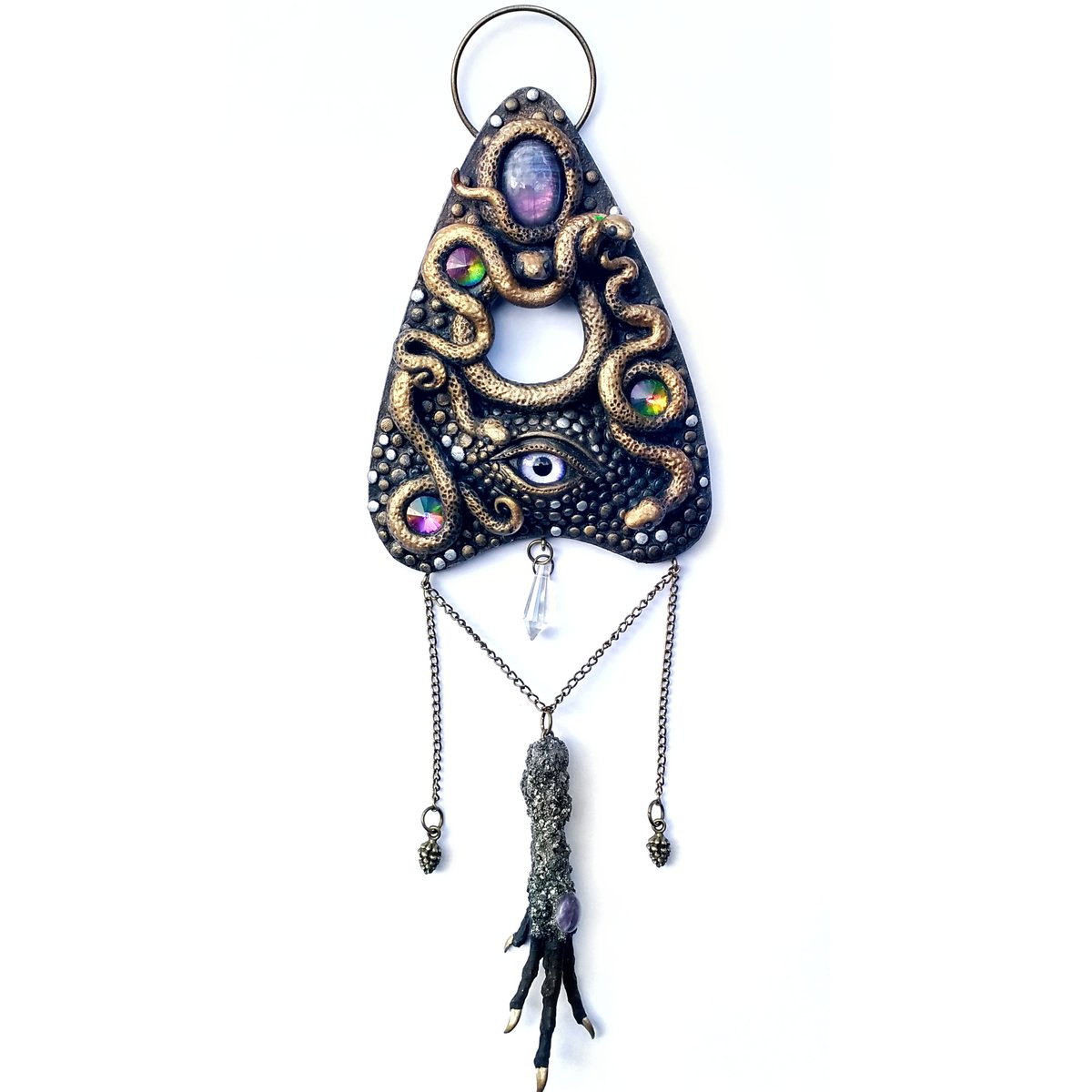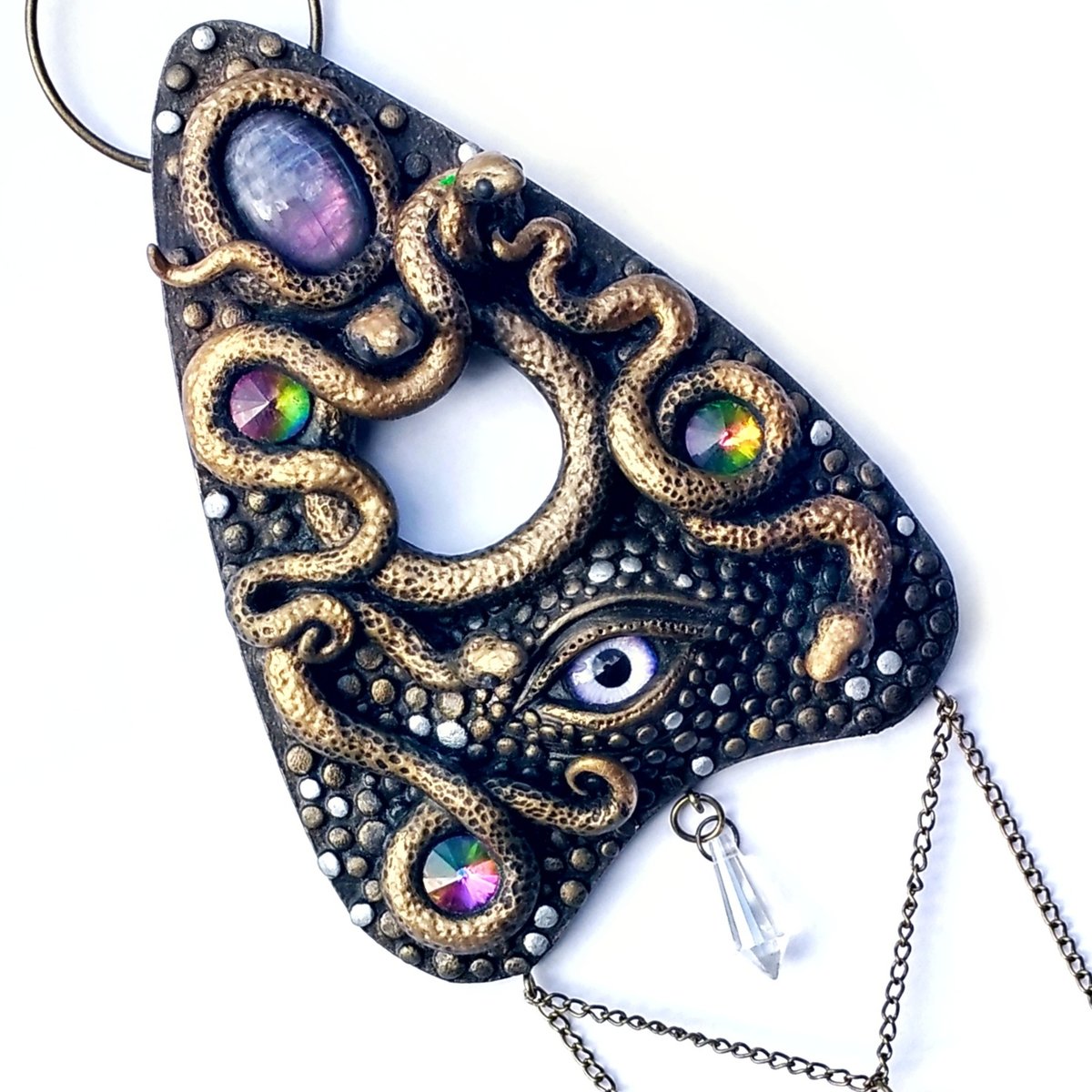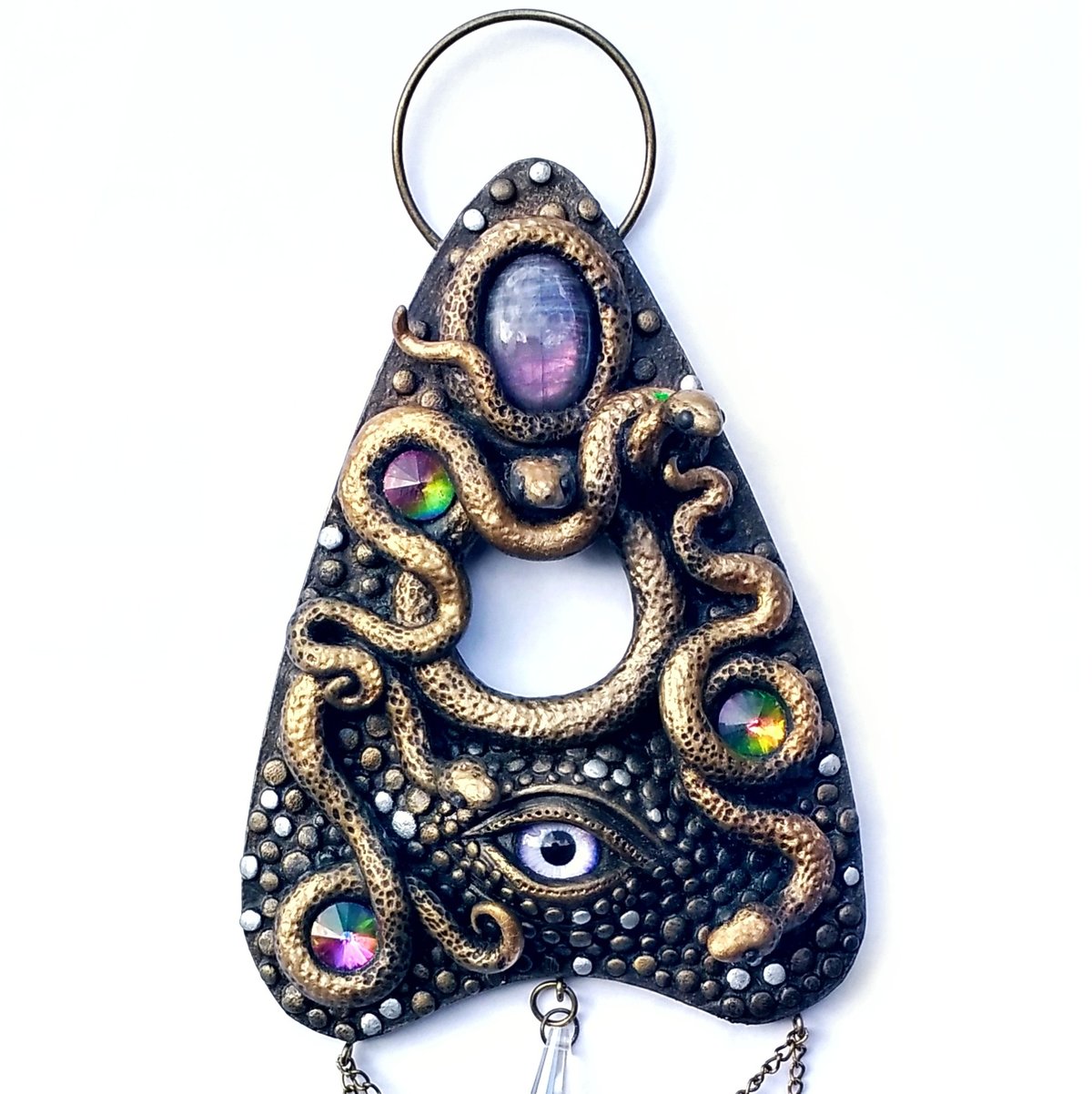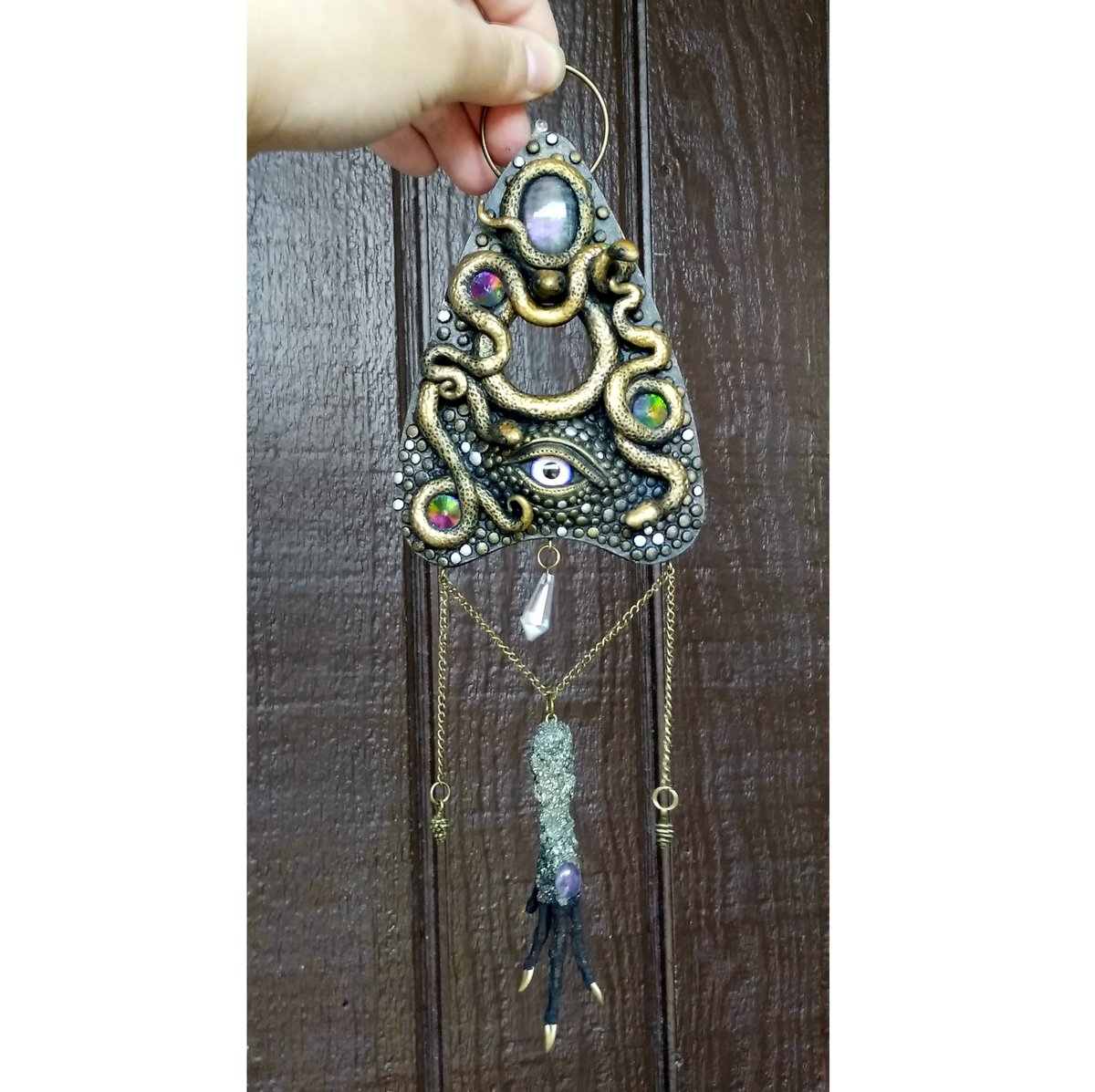 Opium (reserved for E)
$58.75 USD
Default

FIRST PAYMENT DEPOSIT April 25

Sold Out

Second payment

Sold Out

Third payment

Sold Out

LAST payment (thank you, your wall hanging will be dispatched and your tracking number will be provided to you)

Sold Out
Opium is a stunning hand sculpted, true to size planchette ready to hang and add magic to your space.
This beautiful piece features polished purple Labradorite, Swarovski crystals, genuine 18 k gold and sterling silver touches, and an intriguing REAL cruelty free bird talon from Lorenza, Home Grown Twig & Bone.
Labradorite is useful for increasing the connections between the physical and ethereal, in keeping with labradorite meaning in folklore. Spiritual growth is enhanced and strengthened by the use of labradorite, and is suitable for all zodiacs.
This beautiful wall hanging is roughly 10" long with the planchette being 5", please keep out if direct sunlight and dust with a dry soft bristle duster.
This piece is unique, lovingly handcrafted, and one-of-a-kind. No molds were used. Mushroom Maven amulets are made to be high-quality and strong, providing many years of love and enjoyment, however there are fragile elements such as glass, stone, and crystal. Special care must be taken to ensure the natural elements can be enjoyed for a lifetime—treat with gentleness and respect; keep away from excess cold or heat; and store out of direct sunlight. Colors are as shown but may appear slightly different on screen. Water resistant, however, please do not submerge.
Amulets are packed and mailed within 3—5 business days of payment clearing, unless you have paid for the expedited shipping option. If you have not selected the expedited shipping option, your items will be shipped with standard shipping which can be tracked at our discretion only after 28 business days. Once it leaves our hands, we can't be held responsible for a lost item, however you may contact us and we can work together towards a solution. Please keep in mind that our items are shipped out of Ontario, Canada. Standard shipping generally takes 10—30 business days, but clearing customs can sometimes take more time.
---
All amulets come with free standard shipping which usually takes between 10—30 business days, but you have the option to add expedited shipping, which entitles you to next business day sending, as well as a tracking number that is available to you right away which will be forwarded to your email. Expedited shipping usually takes 5—10 business days. And the best part? We cover half the cost!
If an item arrives damaged, please send us a photo of the damage, and we will take it from there. Please note: this is a high-end jewelry item, not a toy; it is not intended for children under 12. Information about our crystals is for spiritual and informational purposes only—it should not be mistaken for medical advice or treatment.