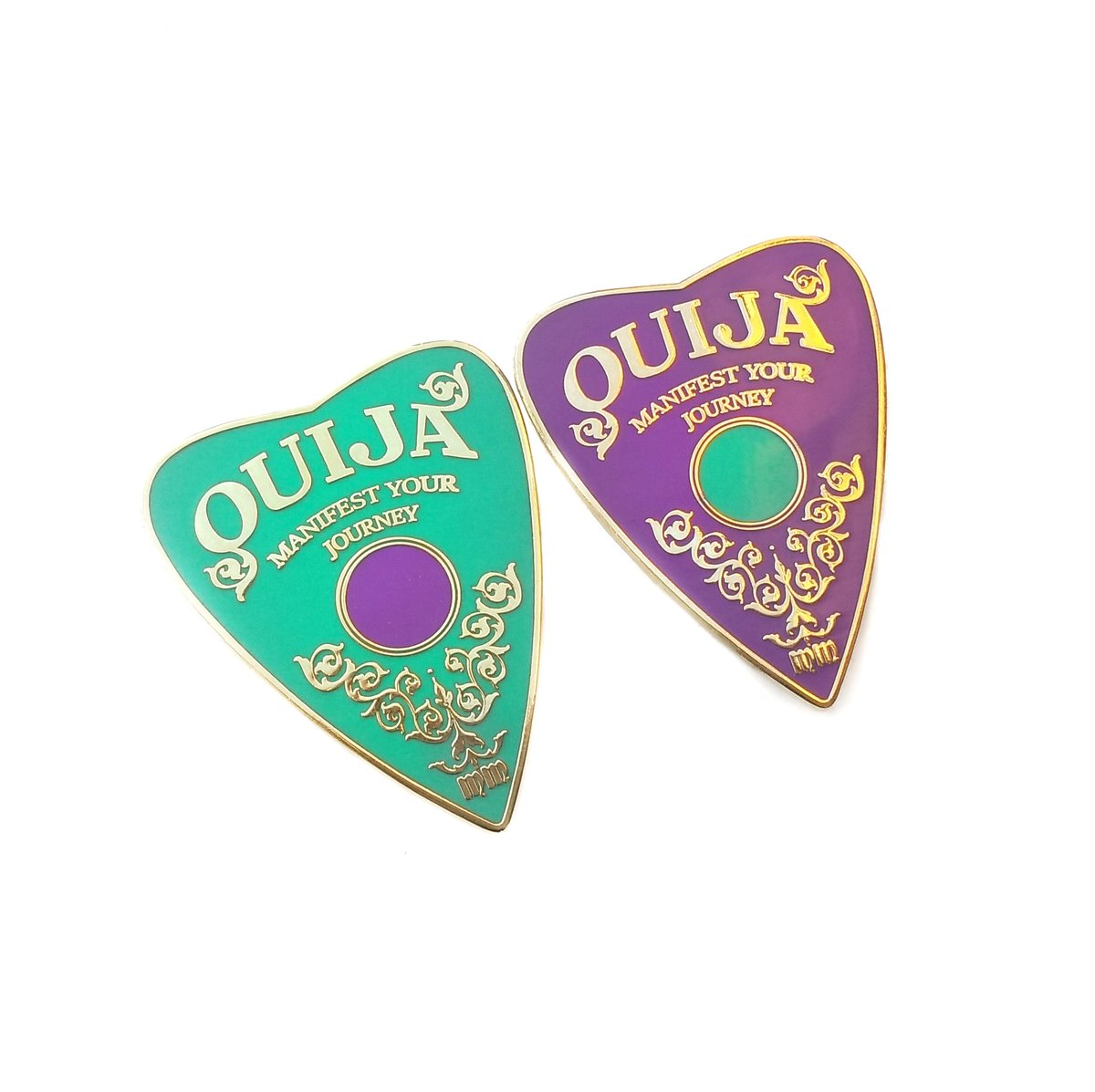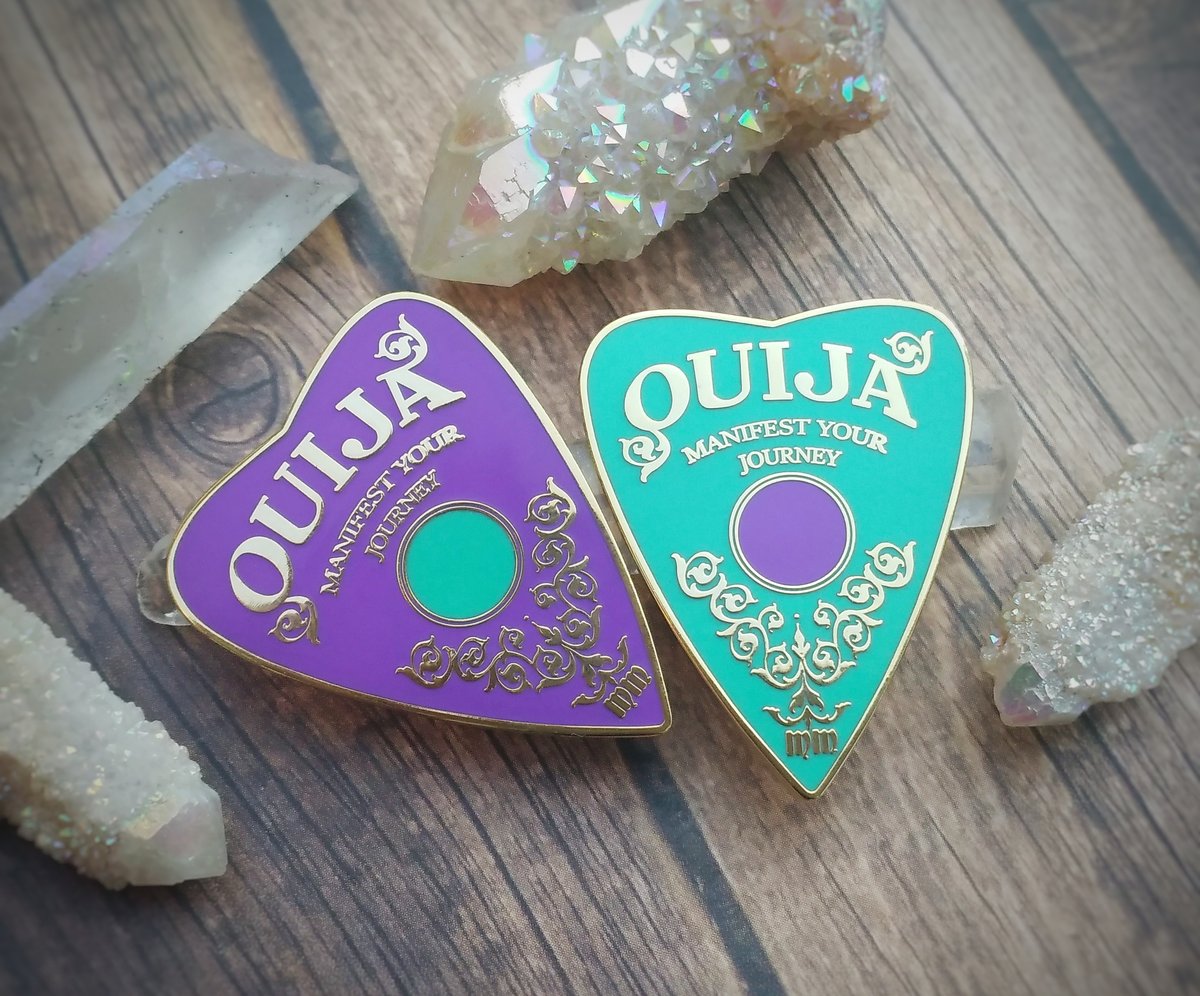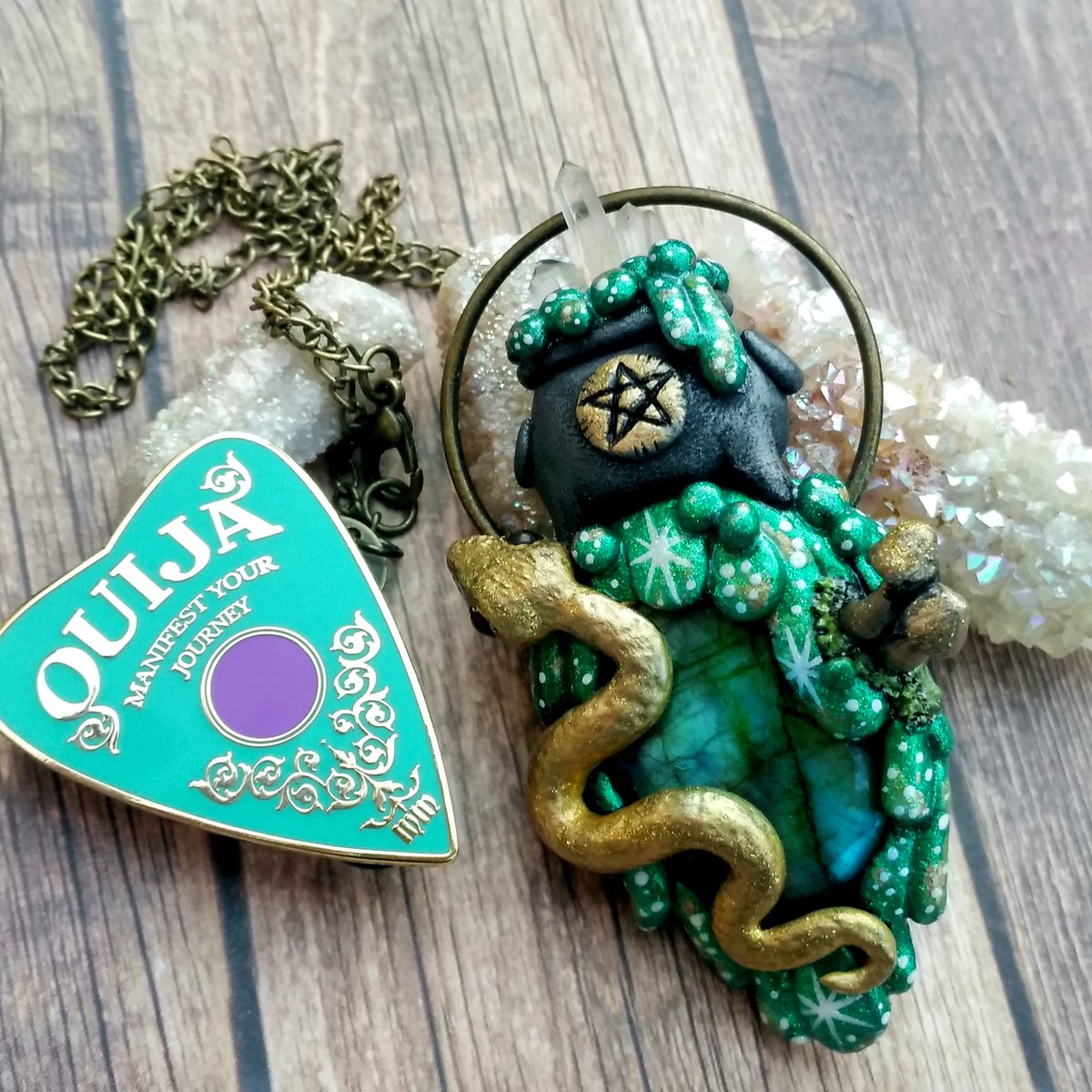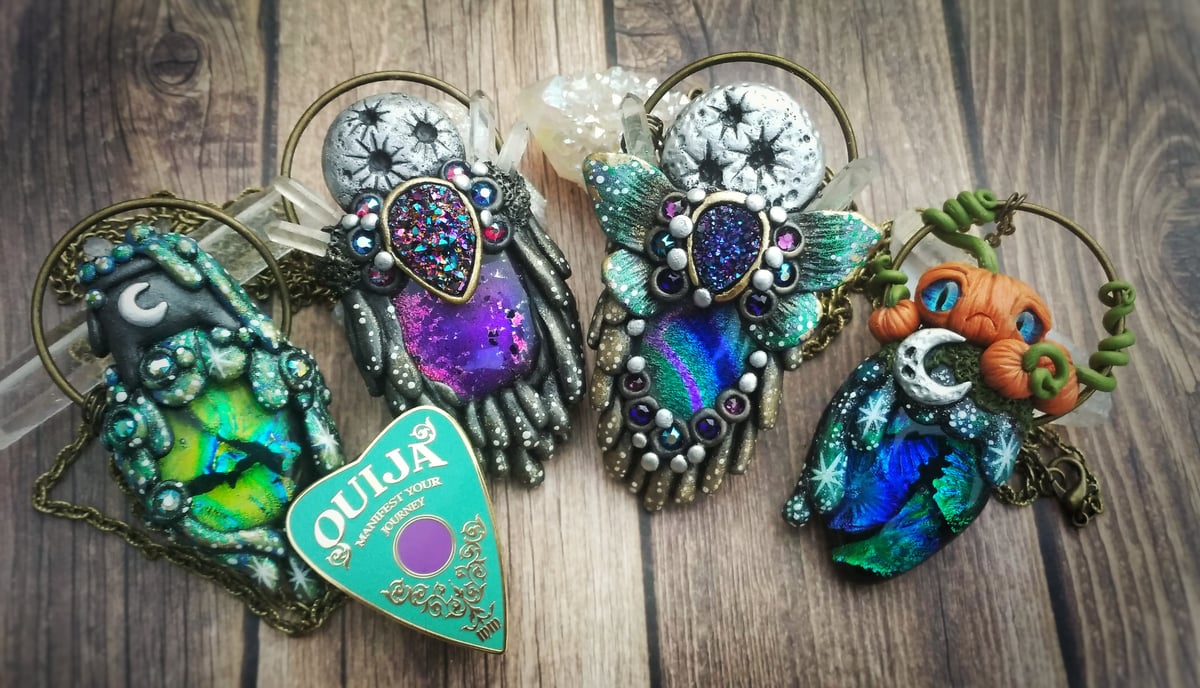 Manifest Your Journey enamel pin
$12.00 USD
Turquoise

Purple

Both turquoise & purple
This unique pin can only be found here!
Designed by Katie of @FauxFoxStudio, this high quality enamel pin embodies the Mushroom Maven mantra "Manifest Your Journey" in a witchy planchette design.
Roughly 2", with rubber backs.
---
All amulets come with free standard shipping which usually takes between 10—30 business days, but you have the option to add expedited shipping, which entitles you to next business day sending, as well as a tracking number that is available to you right away which will be forwarded to your email. Expedited shipping usually takes 5—10 business days. And the best part? We cover half the cost!
If an item arrives damaged, please send us a photo of the damage, and we will take it from there. Please note: this is a high-end jewelry item, not a toy; it is not intended for children under 12. Information about our crystals is for spiritual and informational purposes only—it should not be mistaken for medical advice or treatment.