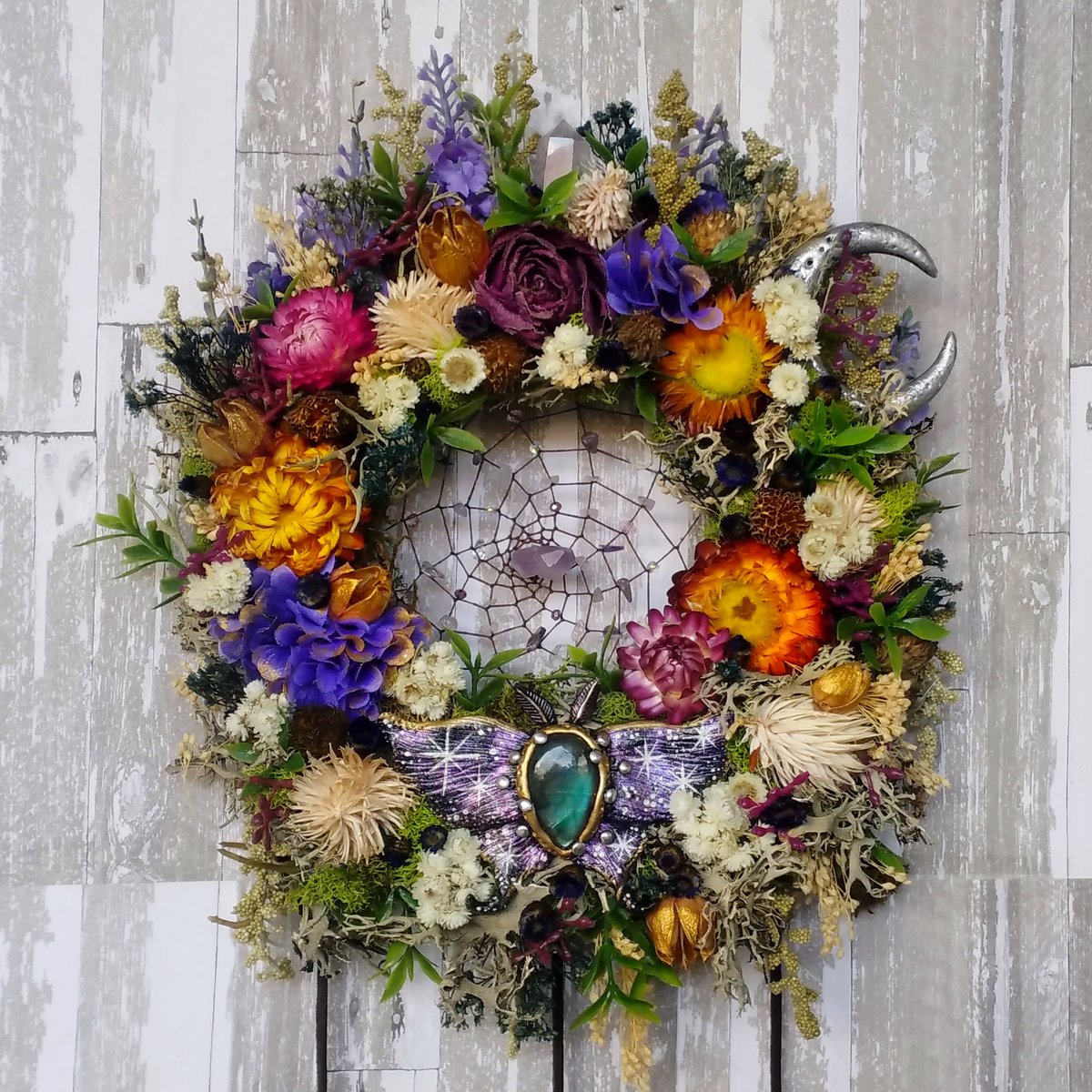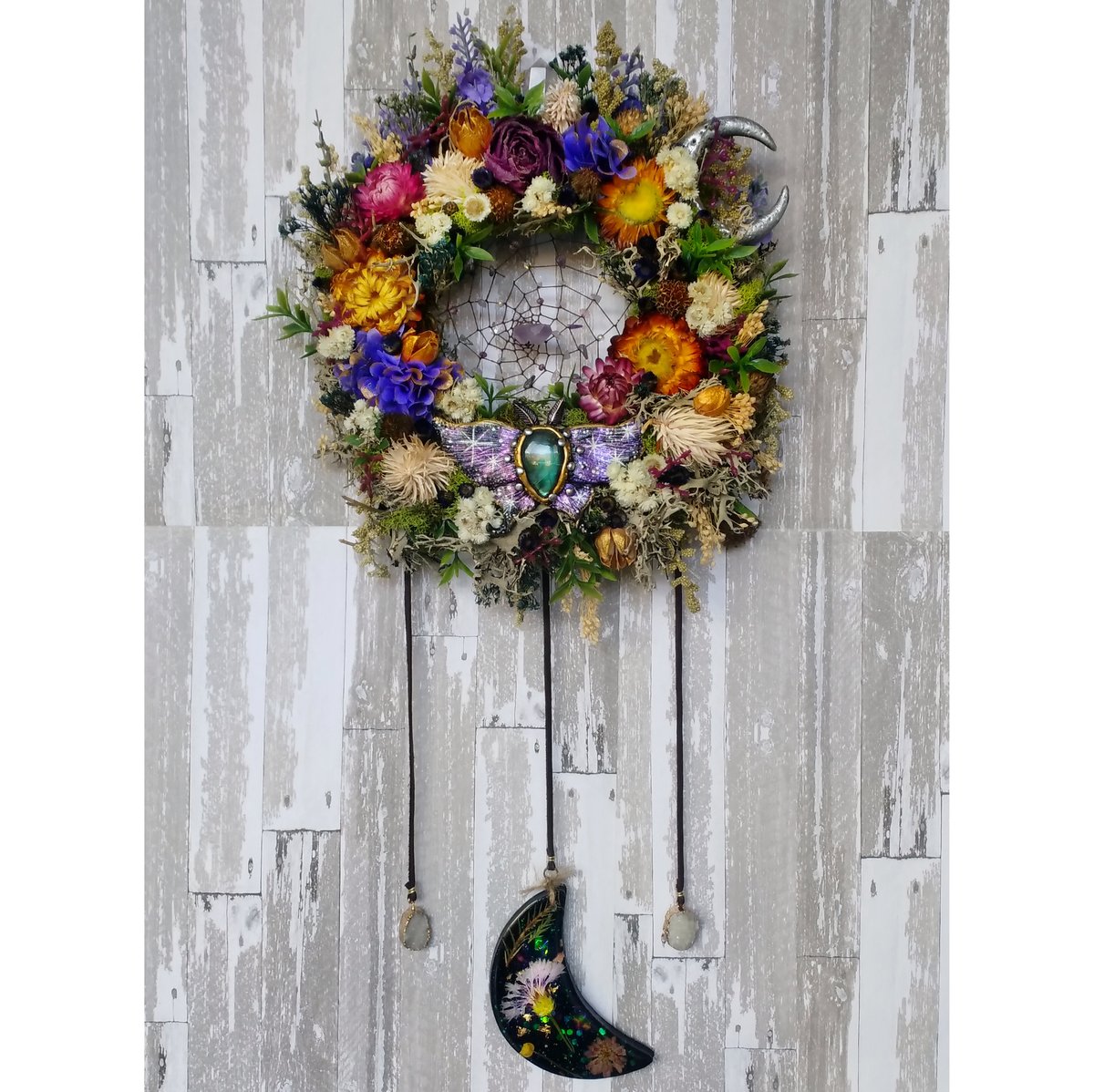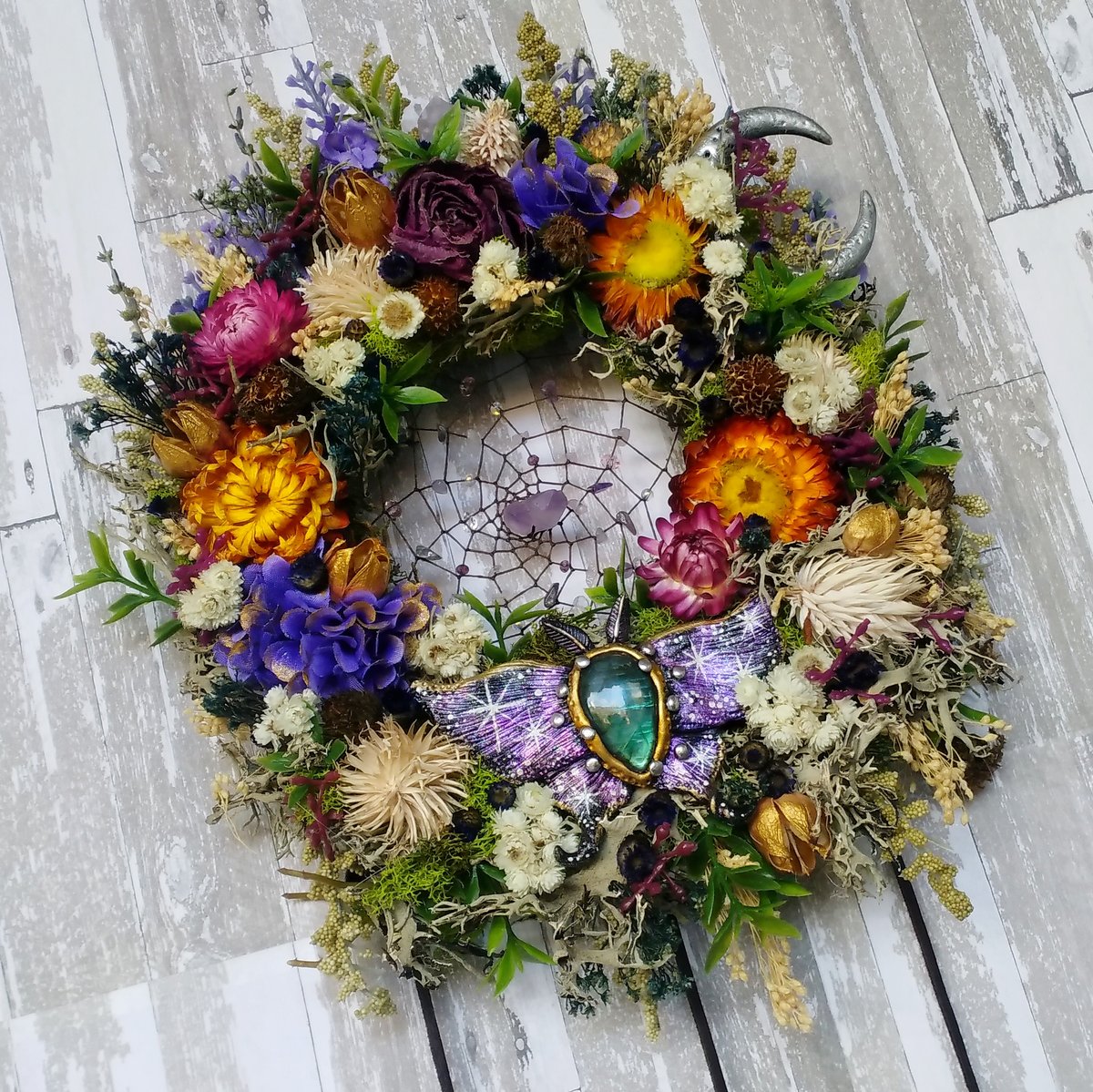 Lyla
$340.00 USD
This stunning sculptural dream catcher wreath has many elements that make it a compelling artistic choice for your home.
A beautiful hand sculpted moth featuring a striking blue labradorite Grace's this wreath, as well as dried flowers, and faux flowers, both vintage and new.
Stones featured are angel lemurian druzy, labradorite, and Amethyst.
Lemurian quartz is considered to be a Master Crystal, as they are associated with all of the chakras, and all astrological signs. A great piece that encompasses healing everyone can benefit from.
Labradorite is useful for increasing the connections between the physical and ethereal, in keeping with labradorite meaning in folklore. Spiritual growth is enhanced and strengthened by the use of labradorite, and is suitable for all zodiacs.
The beautiful brown dream catcher weave with stones was created and knotted by the lovely Michelle from The Foraging Fairy. Check out her beautiful creations.
The beautiful hanging crescent moon is from Auggie by Carrie. Please visit her Instagram page.
Wreath is 6" in diameter. From top to longest point, the piece measures 12".
Let this stunning piece delight you while blessing your home and helping you vibrate at your optimal frequency!
---
All amulets come with free standard shipping which usually takes between 10—30 business days, but you have the option to add expedited shipping, which entitles you to next business day sending, as well as a tracking number that is available to you right away which will be forwarded to your email. Expedited shipping usually takes 5—10 business days. And the best part? We cover half the cost!
If an item arrives damaged, please send us a photo of the damage, and we will take it from there. Please note: this is a high-end jewelry item, not a toy; it is not intended for children under 12. Information about our crystals is for spiritual and informational purposes only—it should not be mistaken for medical advice or treatment.