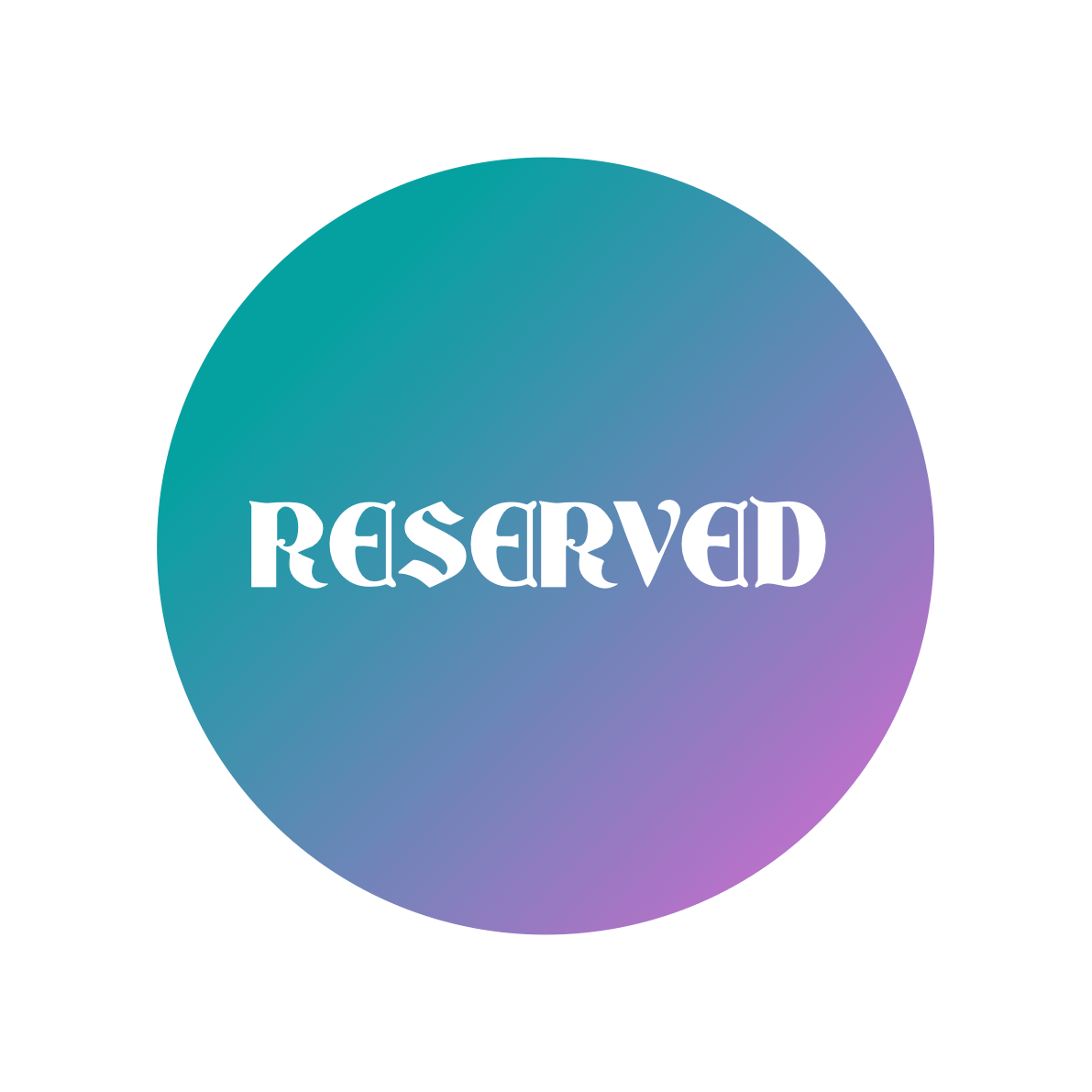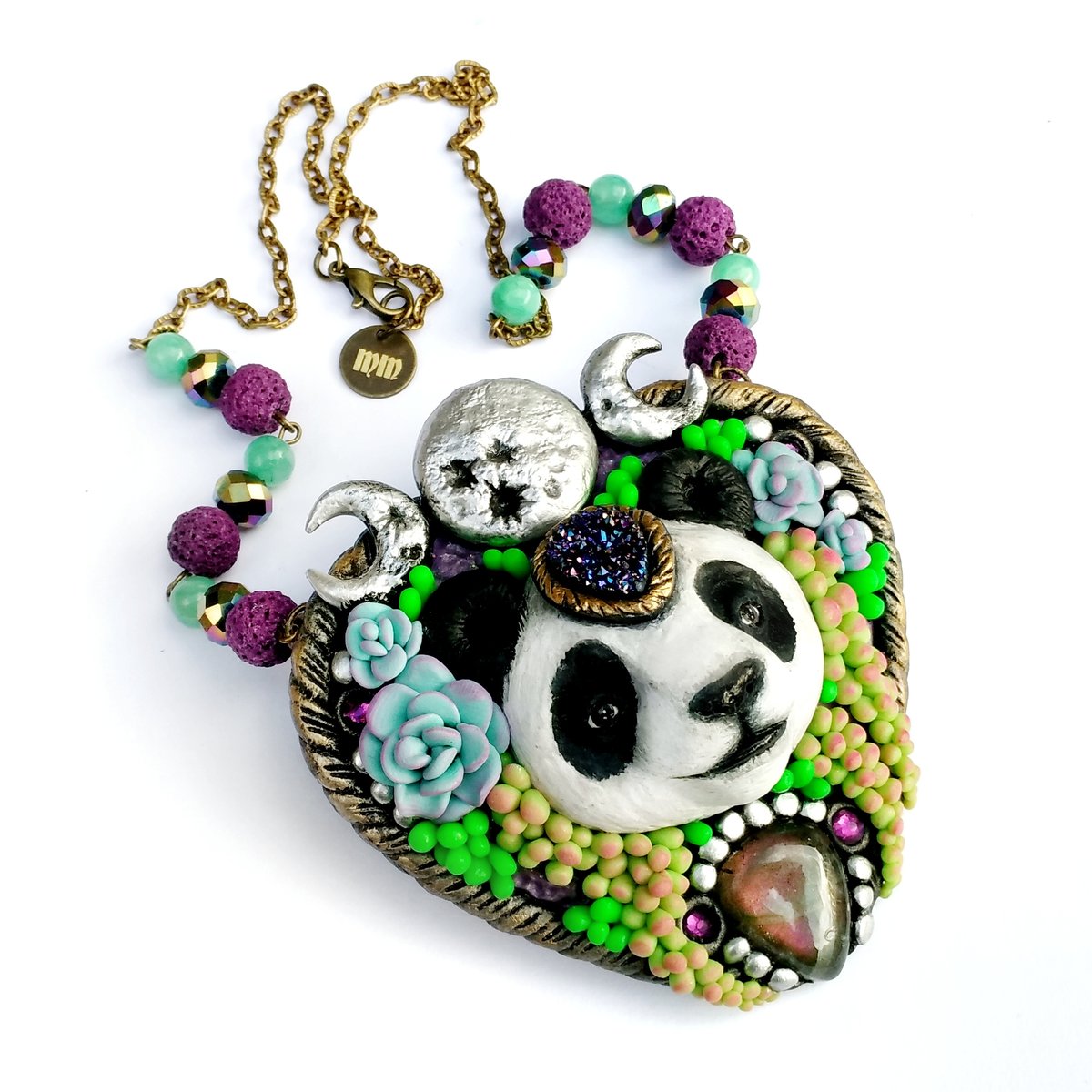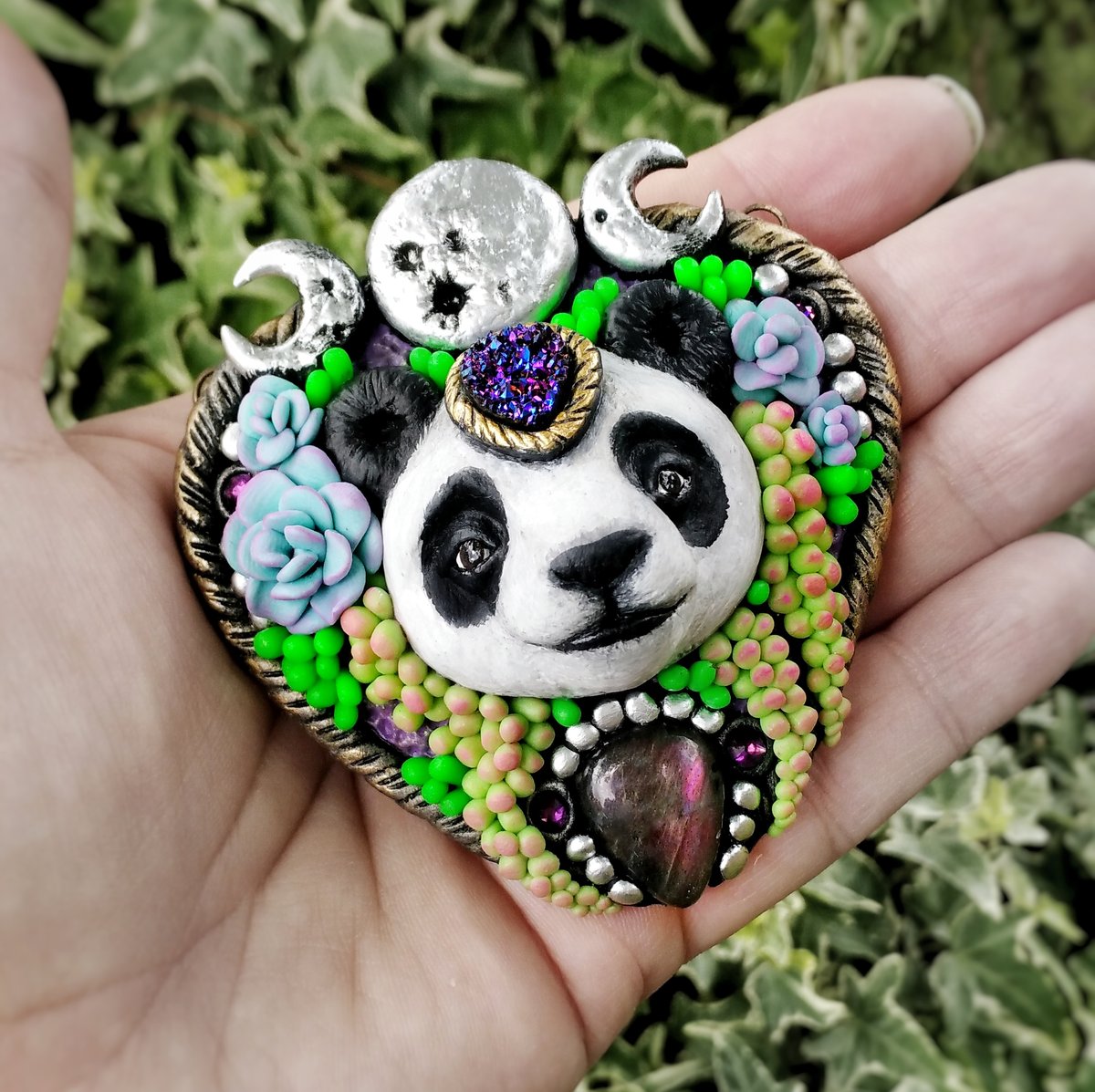 Huāyuán custom
$70.00 USD
DEPOSIT (Thank you, LeAnn, I'm honored you've chosen my art)

Sold Out

LAST REMAINING amount (please pay this upon completion and I will ship your Amulet to you, thank you)
Welcome, and thank for your request LeAnn. It is my honor and privilege to share this time with you. I will be recreating this item to you as closely as possible. Please allow for one month.
Huāyuán is a stunning panda spirit, adorned with several Swarovoski crystals, purple labradorite, and genuine Sterling silver and 18k gold enamel accents. On her chain, is purple dyed lava rock, glass aura beads, and AA grade aquarmarine quartz beads.
Huāyuán is the tradition Chinese word meaning "graden." It is my hope you will feel absolutely delighted when you wear this beautiful amulet, and reap the fruits of the wonderful blessings your spirit has cultivated. Your soul is a precious garden where your most sacred dreams and desires are grown. Remember to water and nourish yourself. Honor yourself, treat yourself well. You are irreplaceable.
Labradorite is useful for increasing the connections between the physical and ethereal, in keeping with labradorite meaning in folklore. Spiritual growth is enhanced and strengthened by the use of labradorite, and is suitable for all zodiacs.
The spirit of the panda represents thoughtfulness, kindness, patience, and playfulness.
This stunning creation comes to you on a nickel free adorned chain fabricated in the u.s.a., measuring 16-17" complete with lobster clasp and Mushroom Maven insignia.
Included with your purchase, is a 100 percent cotton draw string Mushroom Maven dust cover to protect your amulet where ever wanderlust takes you!
Amulet measures roughly 2.5-3" high.
Let this stunning piece delight you while helping you vibrate at your optimal frequency!
This piece is unique, lovingly handcrafted, and one-of-a-kind. No molds were used. Mushroom Maven amulets are made to be high-quality and strong, providing many years of love and enjoyment, however there are fragile elements such as glass, stone, and crystal. Special care must be taken to ensure the natural elements can be enjoyed for a lifetime—treat with gentleness and respect; keep away from excess cold or heat; and store out of direct sunlight. Colors are as shown but may appear slightly different on screen. Water resistant, however, please do not submerge.
Amulets are packed and mailed within 3—5 business days of payment clearing, unless you have paid for the expedited shipping option. If you have not selected the expedited shipping option, your items will be shipped with standard shipping which can be tracked at our discretion only after 28 business days. Once it leaves our hands, we can't be held responsible for a lost item, however you may contact us and we can work together towards a solution. Please keep in mind that our items are shipped out of Ontario, Canada. Standard shipping generally takes 10—30 business days, but clearing customs can sometimes take more time.
---
All amulets come with free standard shipping which usually takes between 10—30 business days, but you have the option to add expedited shipping, which entitles you to next business day sending, as well as a tracking number that is available to you right away which will be forwarded to your email. Expedited shipping usually takes 5—10 business days. And the best part? We cover half the cost!
If an item arrives damaged, please send us a photo of the damage, and we will take it from there. Please note: this is a high-end jewelry item, not a toy; it is not intended for children under 12. Information about our crystals is for spiritual and informational purposes only—it should not be mistaken for medical advice or treatment.