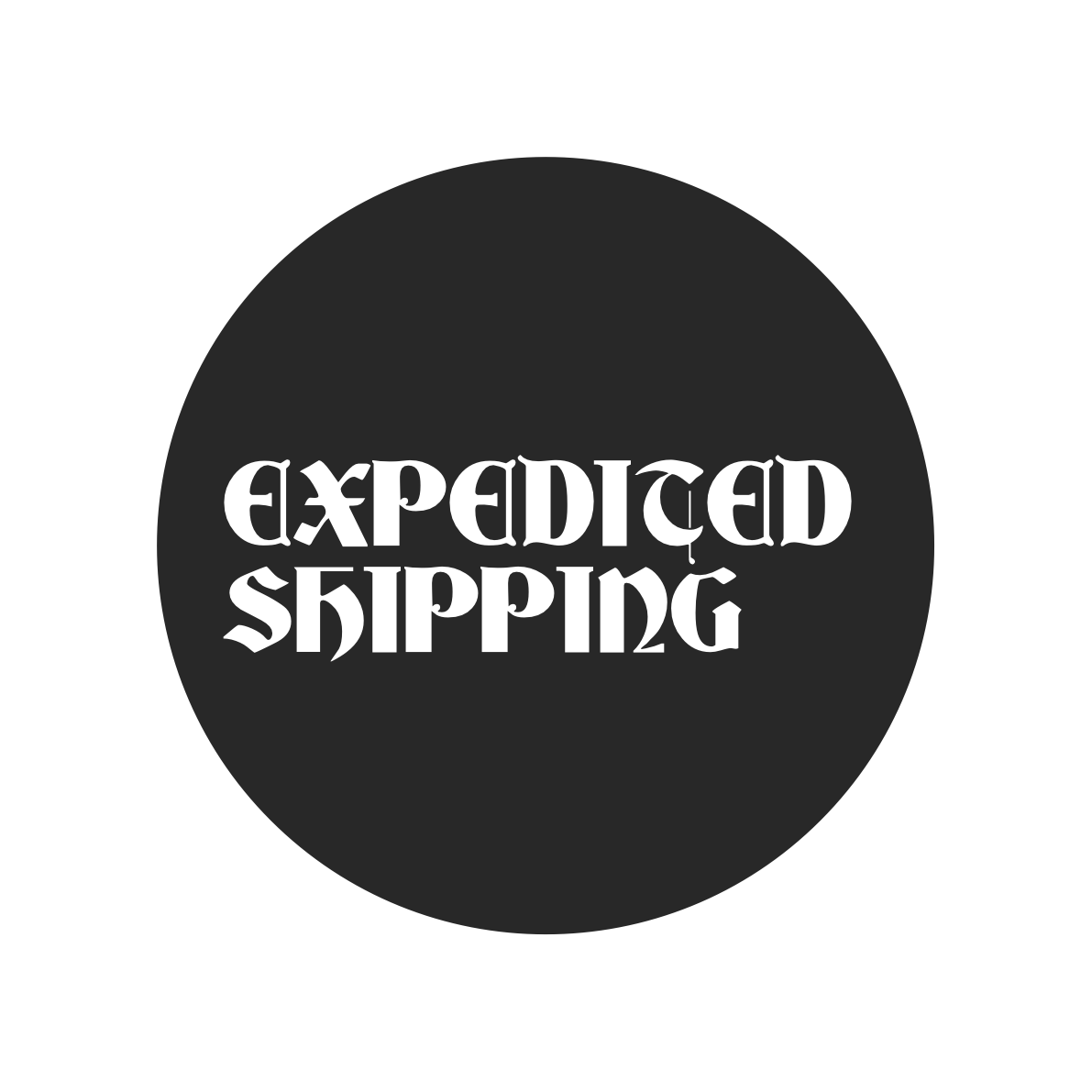 Expedited Shipping Option
$5.00 USD
Expedited Shipping U.S.A. (tracking & 5-10 business days)

Expedited Shipping Europe (tracking & 5-10 business days)

Expedited Shipping Canada (tracking & 3-7 business days)

Expedited Shipping Australia/N.Z. (tracking & 5-12 business days)

Expedited Shipping Asia (tracking & 5-12 business days)

Expedited Shipping Middle East (tracking & 5-15 business days)

Expedited Shipping Africa (tracking & 5-12 business days)

Expedited Shipping Mexico (tracking & 5-12 business days)
Thank you so much for your interest in Mushroom Maven™ amulets. It is our honor and pleasure to serve you, offering you the most comprehensive customer service.
Each one of our amulets—unless otherwise specified—is provided with free standard international shipping to all parts of the world, excluding India. It's simply our way of showing your our gratitude for choosing our creations.
Amulets are packed and mailed within 3—5 business days of payment clearing, unless you have paid for the expedited shipping option. If you have not selected the expedited shipping option, your items will be shipped with standard shipping which can be tracked at our discretion only after 28 business days. Once it leaves our hands, we can't be held responsible for a lost item, however you may contact us and we can work together towards a solution. Please keep in mind that our items are shipped out of Ontario, Canada. Standard shipping generally takes 10—30 business days, but clearing customs can sometimes take more time.
This listing is for expedited shipping. When you purchase this option, it entitles you to next business day shipping, as well as a tracking number that is available to you right away which will be forwarded in your email.
Your package will come to your door between 5—10 business days from Ontario, Canada depending on your location. The closer your location to Ontario, the quicker your parcel can be expected. We will use Canada Post—USPS, Canada Post International, or Fed Ex to provide this service.
This expedited shipping generally costs $20—35 dollars depending on location, but since basic shipping is covered with purchase, half of the expedited shipping will be covered for you as our thank you.
Again, thank you so much for selecting a Mushroom Maven amulet. It is truly a blessing.
---
All amulets come with free standard shipping which usually takes between 10—30 business days, but you have the option to add expedited shipping, which entitles you to next business day sending, as well as a tracking number that is available to you right away which will be forwarded to your email. Expedited shipping usually takes 5—10 business days. And the best part? We cover half the cost!
If an item arrives damaged, please send us a photo of the damage, and we will take it from there. Please note: this is a high-end jewelry item, not a toy; it is not intended for children under 12. Information about our crystals is for spiritual and informational purposes only—it should not be mistaken for medical advice or treatment.