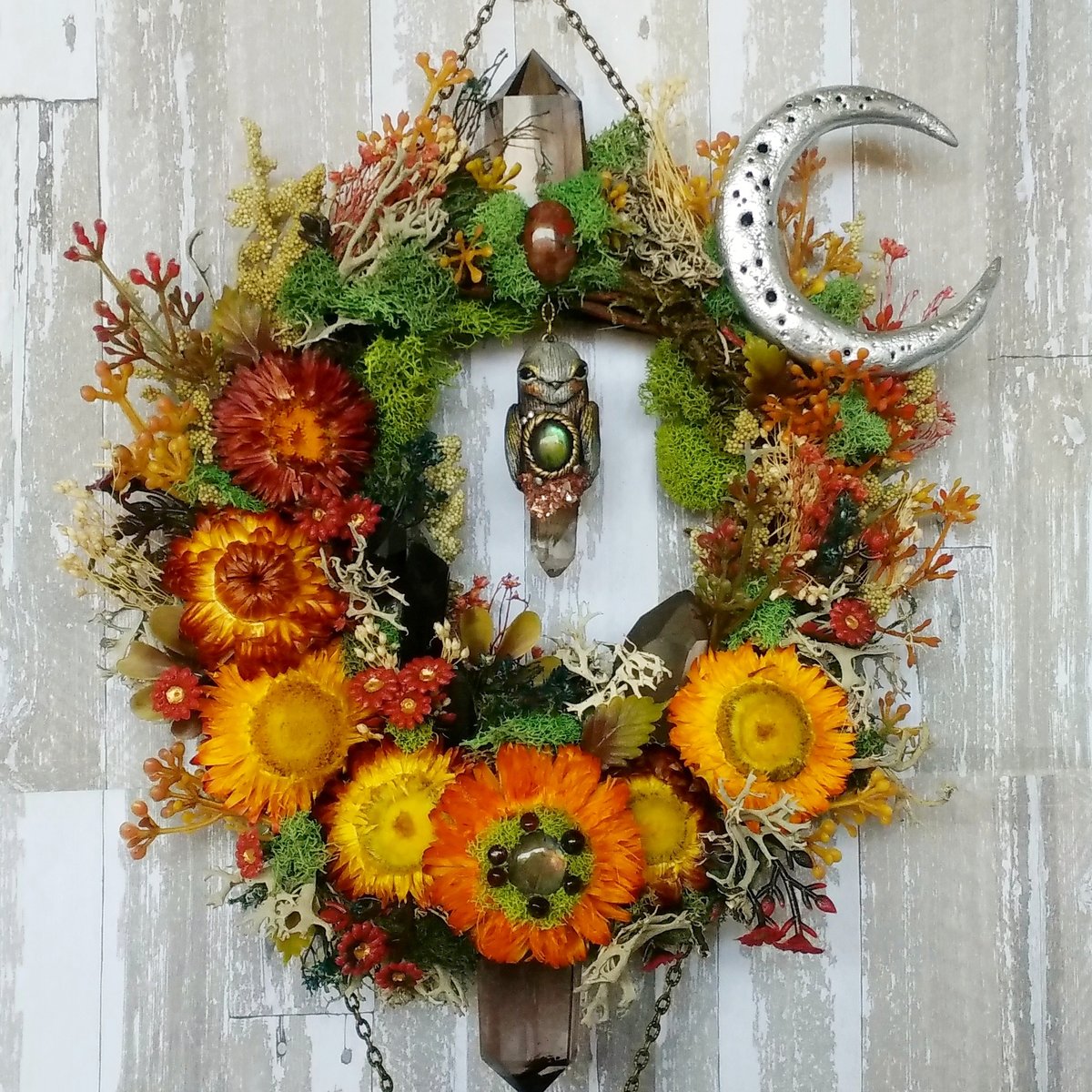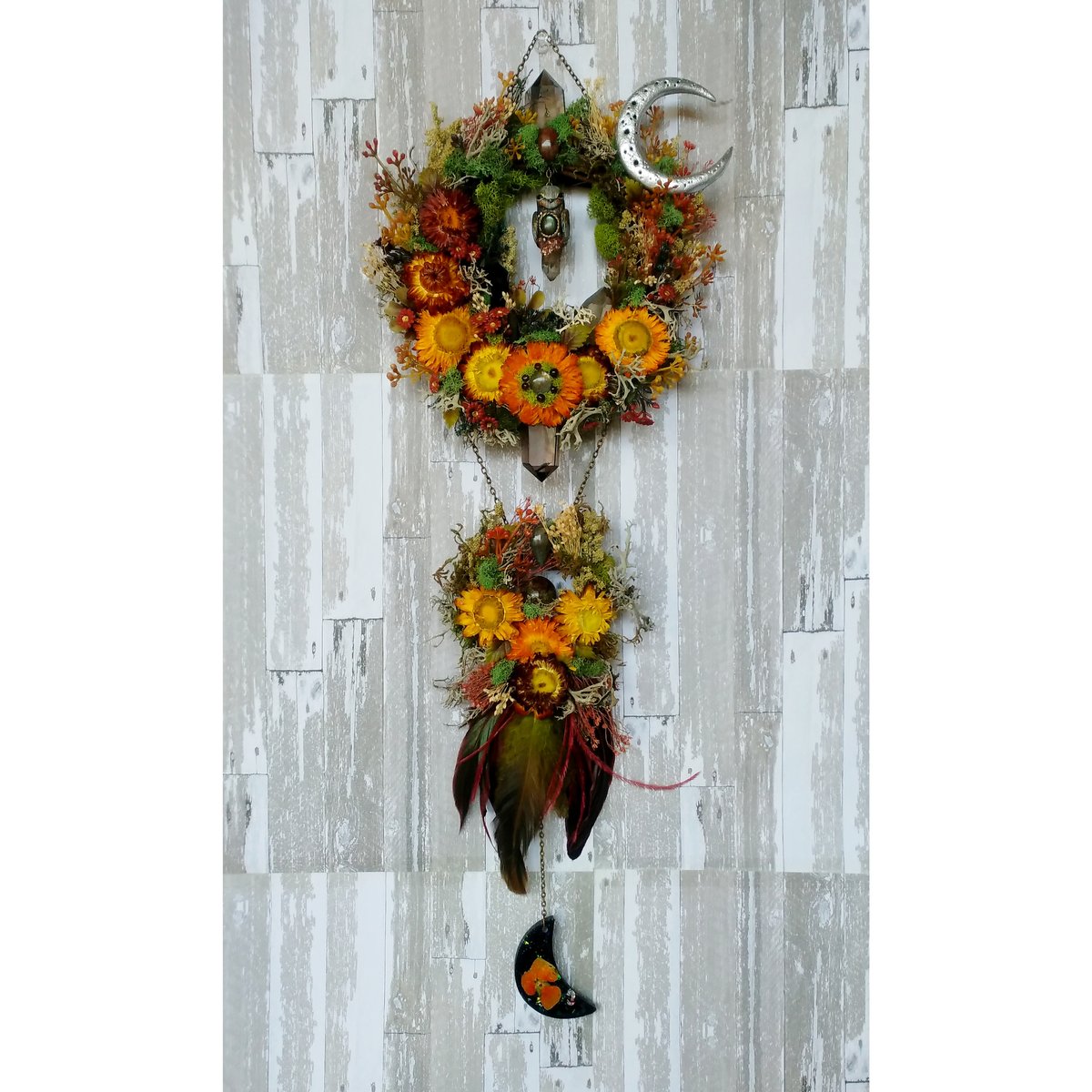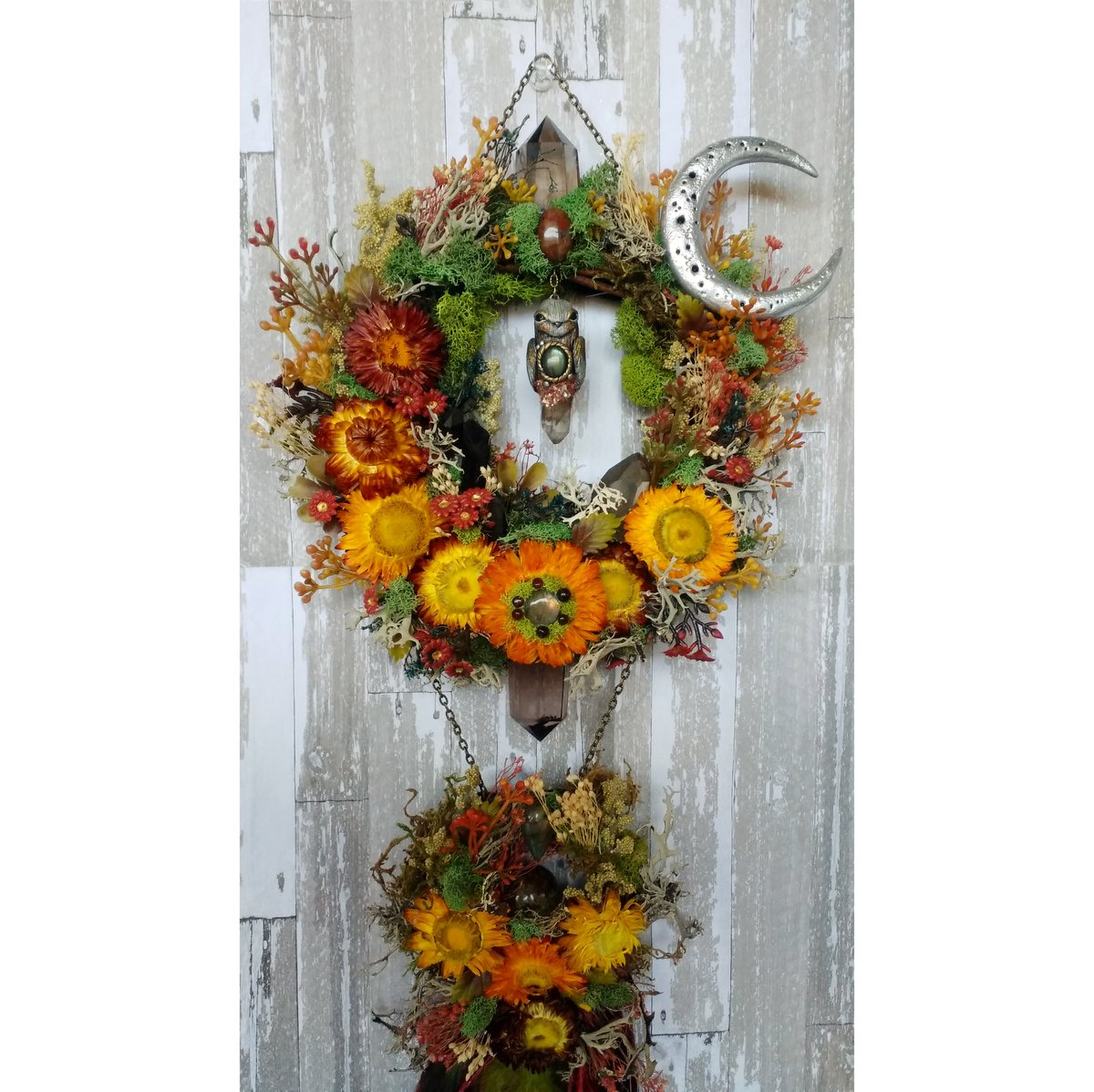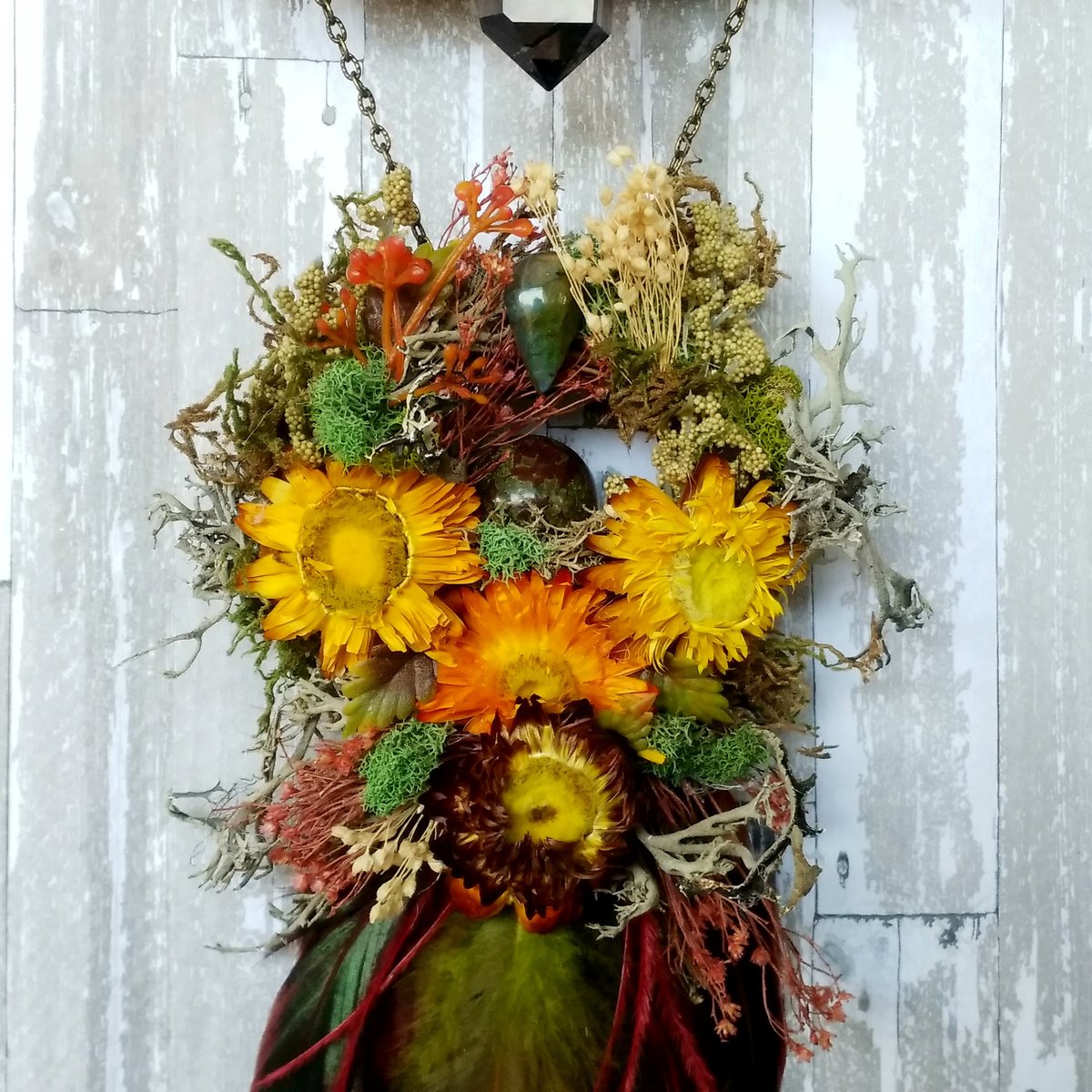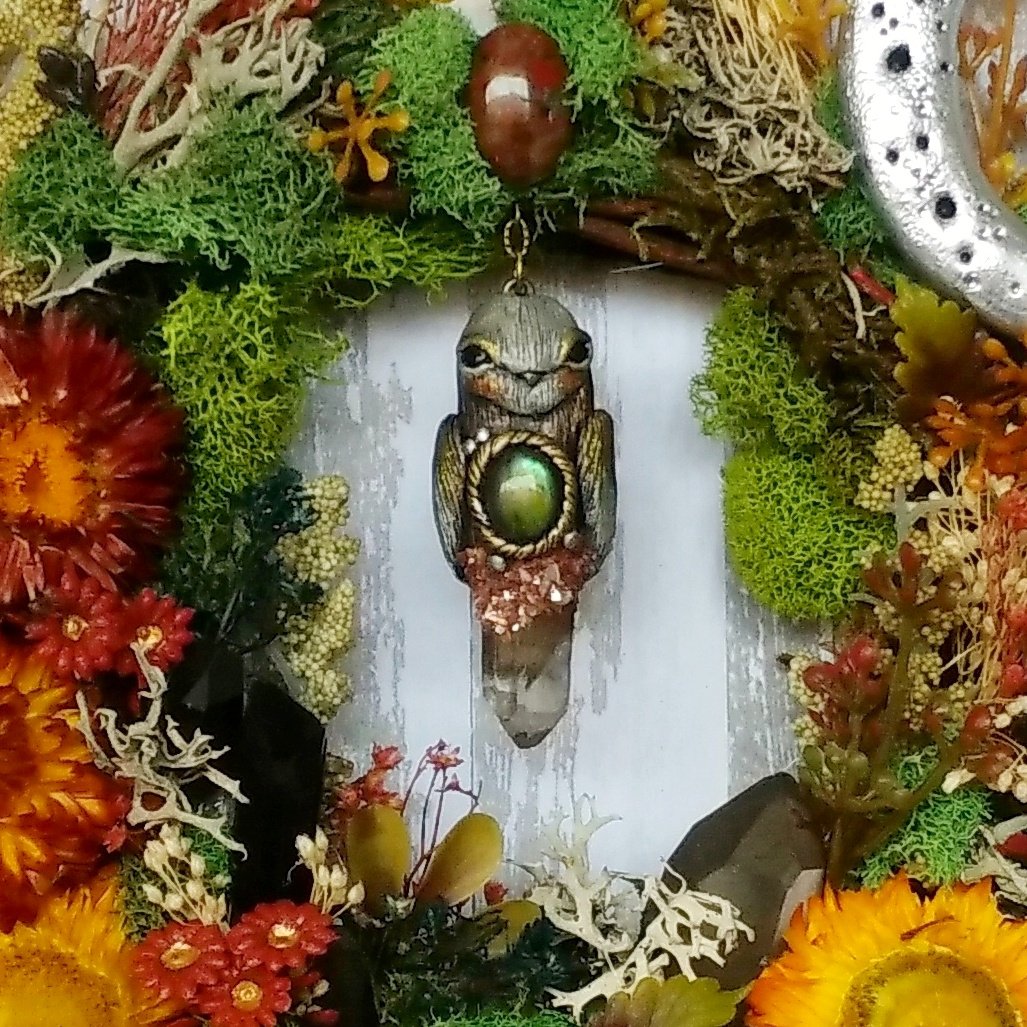 Esther
$385.00 USD
This stunning sculptural wreath has many elements that make it a compelling artistic choice for your home.
Esther features a hand sculpted owl, accented with labradorite, citrine, and genuine silver and gold accents, dried flowers, many harvested and dried from local resources, as well as mid-century modern vintage or modern plastic flowers.
Hanging moon with dried flowers from Augie by Carrie.
This wreath has been spared no expense, and has a small fortune of stones used.
All these stones are AA quality
Labradorite is useful for increasing the connections between the physical and ethereal, in keeping with labradorite meaning in folklore. Spiritual growth is enhanced and strengthened by the use of labradorite, and is suitable for all zodiacs.
Largest wreath is 6" in diameter at the of the widest parts. Including hanging stones, this wreath is roughly 30 inches.
Let this stunning piece delight you while blessing your home and helping you vibrate at your optimal frequency!
100 percent cruelty free
---
All amulets come with free standard shipping which usually takes between 10—30 business days, but you have the option to add expedited shipping, which entitles you to next business day sending, as well as a tracking number that is available to you right away which will be forwarded to your email. Expedited shipping usually takes 5—10 business days. And the best part? We cover half the cost!
If an item arrives damaged, please send us a photo of the damage, and we will take it from there. Please note: this is a high-end jewelry item, not a toy; it is not intended for children under 12. Information about our crystals is for spiritual and informational purposes only—it should not be mistaken for medical advice or treatment.