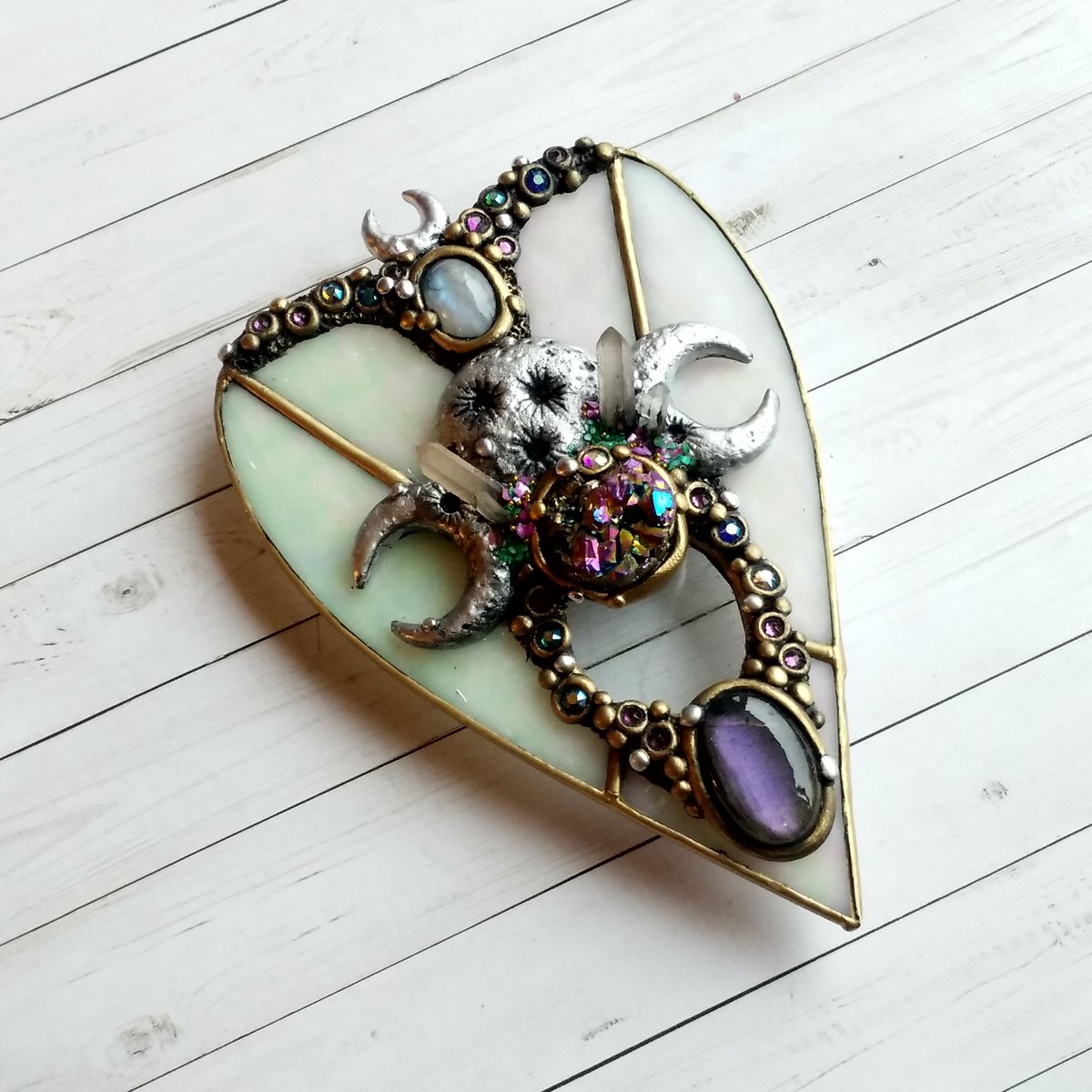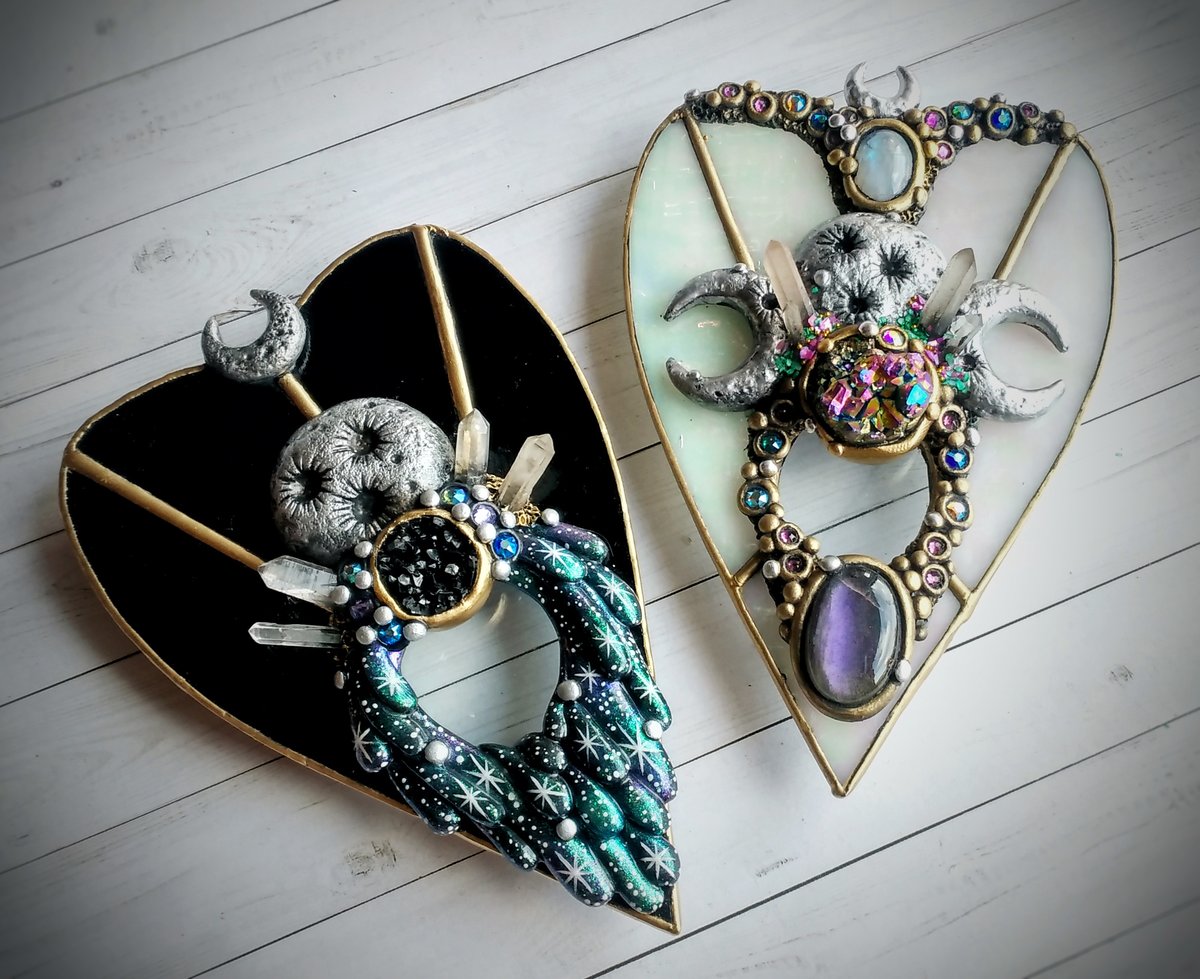 Aliza
$285.00 USD
This beautiful 5 inch long planchette is incredib hile!
Hand sculpted accents, using semi precious stones, while incorporating stained glass into the design.
Aliza is stunning, accented with moonstone, metallic rainbow druzy, Lemurian, and stunning purple labradorite! Accented in genuine sterling silver and 18 k gold.
The base of this planchette is made of stained glass, constructed by Candice of Wicked Stained Glass. It rests on small feet, with a clear glass eyehole, so not only is this piece stunning, it is also practical and can actually be used!
Labradorite is useful for increasing the connections between the physical and ethereal, in keeping with labradorite meaning in folklore. Spiritual growth is enhanced and strengthened by the use of labradorite, and is suitable for all zodiacs.
Lemurian quartz is considered to be a Master Crystal, as they are associated with all of the chakras, and all astrological signs. A great piece that encompasses healing everyone can benefit from.
Moonstone, which brings hope, enhances feminine energies, sensitivity, intuition, and psychic abilities, is a great stone for anyone who yearns to search for deeper meanings, and unravel the mysteries life brings forth.
Aliza features the triple goddess symbol, which represents the goddess phases: the maid, the maiden, and the crone.
This stunning piece of art comes to you in a black velvet drawstring bag.
Measures 5" long.
Let this stunning piece delight you while helping you vibrate at your optimal frequency!
---
All amulets come with free standard shipping which usually takes between 10—30 business days, but you have the option to add expedited shipping, which entitles you to next business day sending, as well as a tracking number that is available to you right away which will be forwarded to your email. Expedited shipping usually takes 5—10 business days. And the best part? We cover half the cost!
If an item arrives damaged, please send us a photo of the damage, and we will take it from there. Please note: this is a high-end jewelry item, not a toy; it is not intended for children under 12. Information about our crystals is for spiritual and informational purposes only—it should not be mistaken for medical advice or treatment.